Tennessee Twin at Live In The Living Room, London
Date:

7th October 2022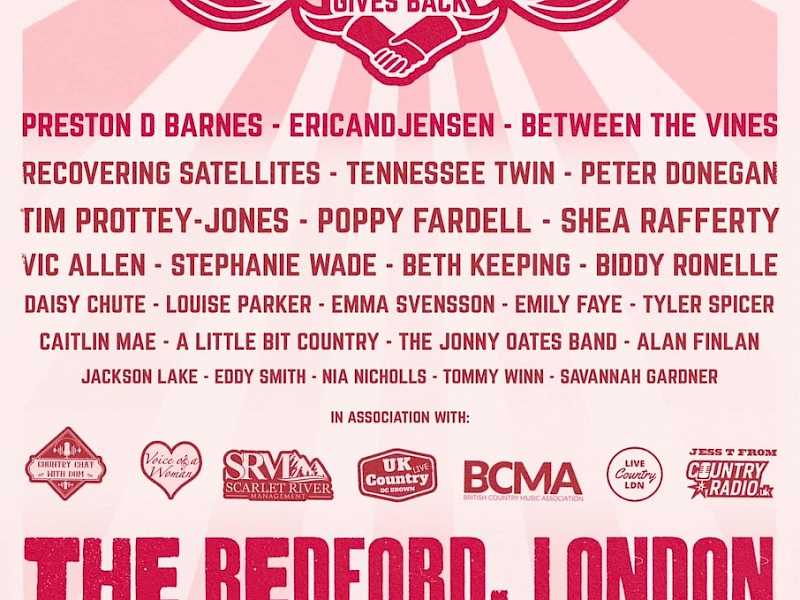 We are honoured to have been invited back to play this event for a 4th time! Join us on Sunday 6 November at The Bedford in Balham, London for Live In The Living Room Gives Back in aid of Meningitis Now. Live music from lunchtime through til the evening, with a wide array of incredible singer-songwriters from across the UK. We are playing in the penultimate round in the evening, alongside the wonderful Peter Donegan and Recovering Satellites.
Tickets are on sale now - just visit:
www.wegottickets.com/event/549670
Just £10 !
Venue: The Bedford, 77 Bedford Hill, Balham, London SW12 9HD
Live In The Living Room Gives Back' is an acoustic charity writers round event that is put on in aid of several charities throughout the year. This time we're raising money for Meningitis Now at The Bedford in Balham, London on Sunday 6th November.

Expect an amazing day of acoustic music, great storytelling and amazing food. Come have a good time with us and let's help Meningitis Now carry on their great work in the fight against this terrible disease.

The lineup for the day is below (lineup and running order subject to change);

8-9 Preston D Barnes, EricandJensen, TBC (BCMA round)
7-7.45 Flatland Kings, Tennessee Twin, Peter Donegan
6-6.45 Tim Prottey-Jones, Poppy Fardell, Shea Rafferty
5-5.45 Charlotte Young, Stephanie Wade, Beth Keeping (DC Brown Live round)
4-4.45 Biddy Ronelle, Daisy Chute, Louise Parker (Voice Of A Woman round)
3-3.45 Emma Svensson, Emily Faye, Tyler Spicer (Scarlet River PR round)
2-2.45 Caitlin Mae, A Little Bit Country, The Jonny Oates Band (Country Chat With Dom round)
1-1.45 Alan Finlan, Jackson Lake, Eddy Smith (Jess T round)
12-12.45 Nia Nicholls, Tommy Winn, Savannah Gardner (Live Country London round)

This event is going to be hosted by Dom Crooke from Country Chat With Dom. It is put on in association with Country Chat With Dom, Scarlet River PR, Voice Of A Woman, Live Country London, DC Brown Live and the BCMA (British Country Music Association).

Please come and support this event. Children are allowed at the event as long as they are accompanied by an adult and supervised throughout the event. See you at the show!