Tennessee Twin at Cambridge Folk Club with Daisy Chute, Shea Rafferty and Georgia Nevada
Date:

2nd October 2023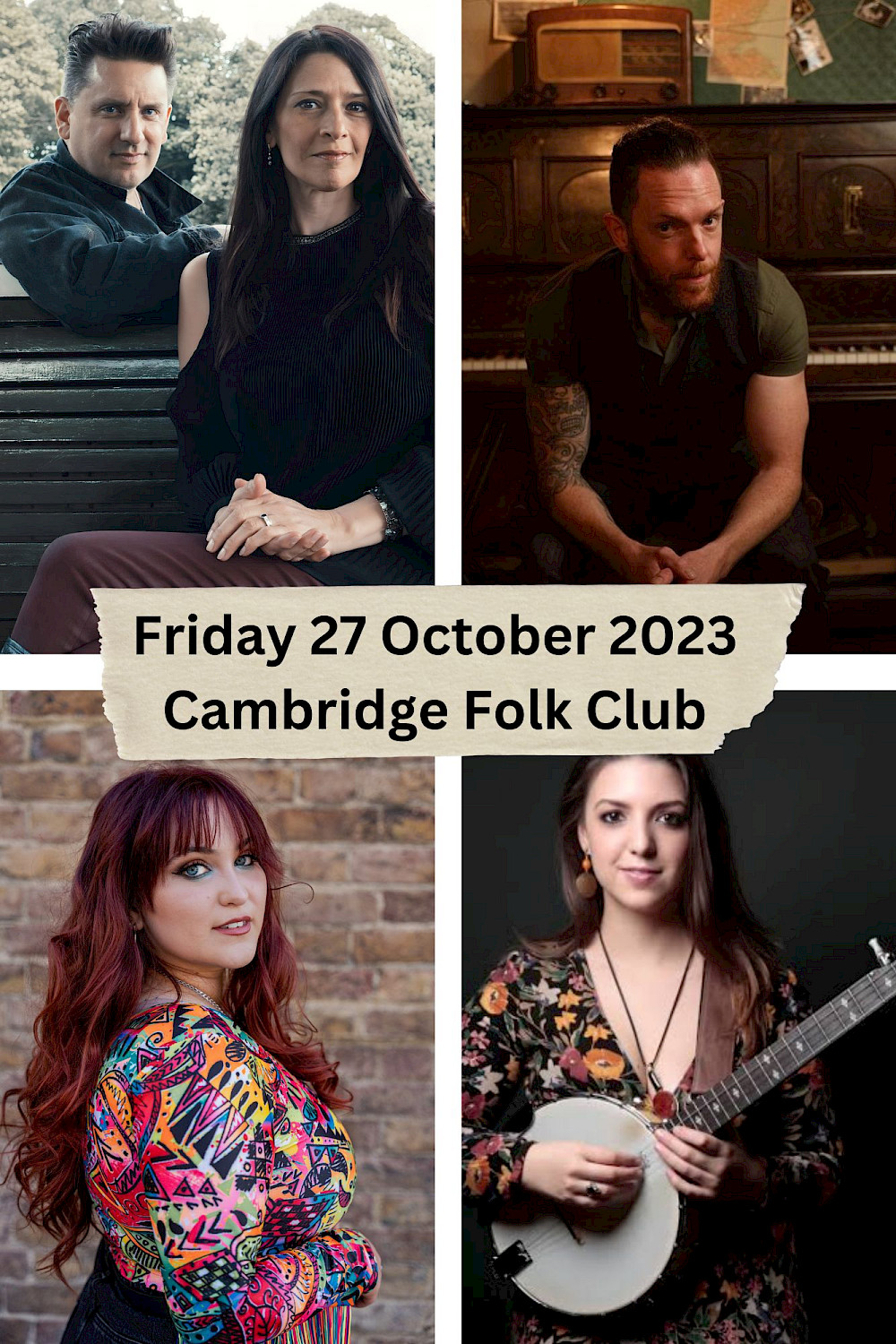 We are honoured to be returning to Cambridge Folk Club on Friday 27 October 2023 to host a very special Writers Round.
Joining us at this lovely club are the wonderful:
DAISY CHUTE
GEORGIA NEVADA
and
SHEA RAFFERTY
We will be playing two rounds of acoustic country, folk and Americana at this special evening of original songs and the stories behind them.
Tickets are on sale now!
Simply click here for further information and to buy tickets:
https://cambridgefolkclub.co.uk/.../20231027-friday-27th...
Venue: Cambridge Folk Club, The Golden Hind, 355 Milton Road, Cambridge CB4 1SP
8pm (Doors: 7.30pm)
Entry: £11(door), £10(advance), £9(members)